Fireplace Safety Information
Fireplaces and other hearth products are beautiful, functional additions to any home, but they can pose a risk when not used and attended to with proper vigilance. Learn more about the importance of fireplace safety and the steps you can take to ensure safe fireplace operation in your home. 
Keep It Clear

These heating appliances reach extremely high temperatures while in operation and during cool-down. Keep clothing, furniture, draperies and other combustibles away.

Secure Safety Barrier

Ensure that a safety screen is securely in place when your hearth is in operation to reduce the risk of potential burns. Missing a screen? Find out how to get your screen here.

Use Caution

Fireplaces remain hot for a period of time even after they have been turned off. Carefully supervise children during and after fireplace operation.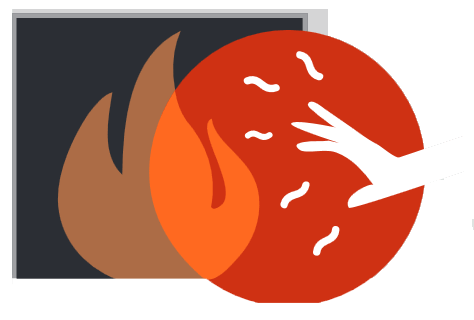 Gas Fireplace and Gas Fireplace Insert Glass Safety
Danger: HOT
The glass and metal surrounding your fireplace will reach extreme temperatures during operation and remain hot for a period of time after your product has been shut off. Always supervise and keep children a safe distance away to prevent accidental contact with the glass.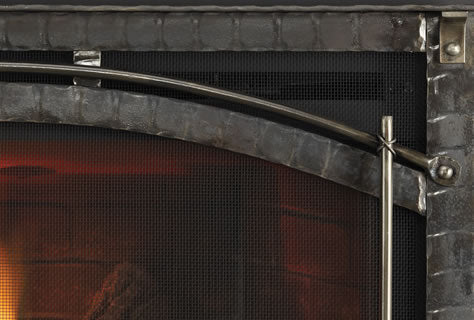 Use Protective Safety Screens
A protective safety screen will help prevent skin from coming into contact with the hot glass, greatly reducing the risk of serious burns. The screen should not be removed or altered in any way.
ADDITIONAL RESOURCES
The Hearth, Patio & Barbecue Association provides extensive resources to the public for more information regarding best safety practices concerning your fireplace, stove, or insert. You can visit their website here.
Gas Fireplace & Gas Fireplace Insert Safety Barrier Screen Request
Are You Missing a Safety Barrier Screen for Your Gas Fireplace or Gas Fireplace Insert?
Questions? Contact us. Call 1-877-427-3316 or email us by filling out the form below to receive your safety screen.
Manufactured before January 1, 2003
You will receive a safety screen free. Just supply the serial number and model number. You only pay for shipping ($15 USD/$25 Canada).
Manufactured between January 1, 2003 and December 31, 2014
If your safety screen is damaged or missing, a replacement is available for $99 USD/$130 Canada. Shipping is free. Then send the form below.
Manufactured after January 1, 2015
You can purchase a safety screen through your local dealer, then pick it up at your convenience.
*Serial and Model Numbers
Gas fireplaces and insert model and serial numbers are in the control compartment area, under the smoke shield or on the firebox side column. Gas inserts model number and serial numbers are in the control compartment area, under the ash lip or on the firebox side.